Here is a quick link to the driver pack of Dell Inspiron 3250 for Windows 7 x64 bit OS. This compressed folder is the export of the driver backup application called Driver Magician. Below are the steps which can be used to install these drivers after downloading:
Steps to Download the Driver pack:
Click on the following link and download the RAR file.
There will be a folder structure of drivers for each device.
Steps to Install the Drivers:
Download Driver Magician application.
Install the application.
Select Restore Drivers and select the extracted location.
Hit, start Restoration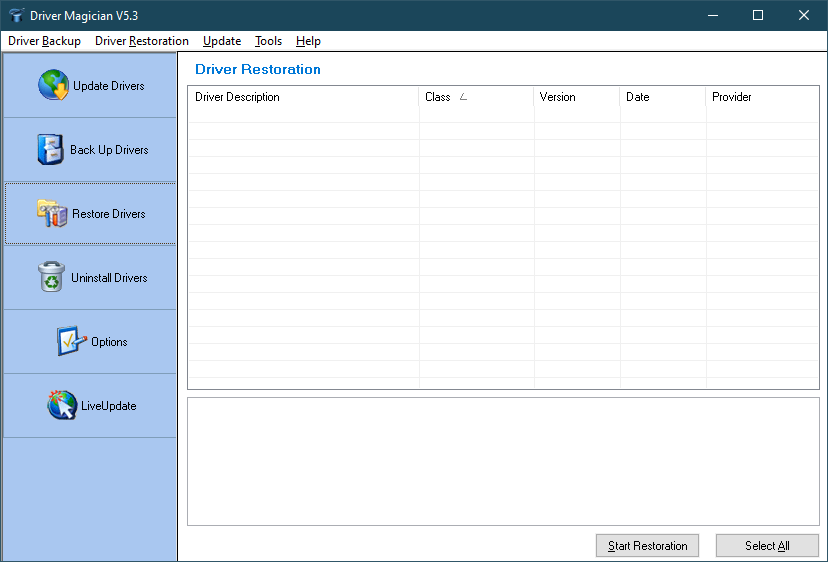 Alternately you can open Device Manager and right click on Yellow Exclamation devices and select install.
After that give the location of the folder where you have extracted the drivers.
Windows will automatically detect the driver and install the devices.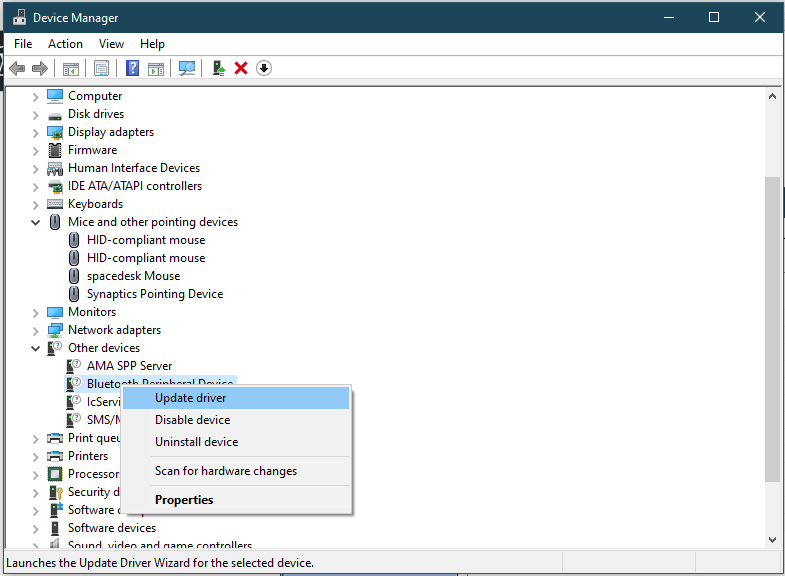 Driver Related Information Below:

Name Manufacturer Version Date Platform Class WHQLSigned enable Hash guid
Alps Mouse Apfiltr.inf 8.1200.101.217 Alps 8.1200.101.217 12/20/2012 x64,x86 Mouse True True A206E93D2F24F6133DDDBE8E7D3F7C7FF9F4C94787A8AC7F59F18BD15ED051C6 {5fb32c35-6590-424e-937f-8a659b92c5d5}
Atheros Communications Bluetooth atheros_bth.inf 7.4.0000.0170 Atheros Communications 7.4.0000.0170 02/06/2013 x64 Bluetooth True True 8DCB4F58984CF9A9FAE74BC0138CE3C05FB9DB0F18272FD99BB342F3848E9BE3 {b9f4449c-7ee4-48a7-8ddb-9ca83d9c41b4}
Atheros Communications BluetoothVirtual btath_flt.inf 7.4.0000.0126 Atheros Communications 7.4.0000.0126 03/06/2012 x64 BluetoothVirtual True True 8DCB4F58984CF9A9FAE74BC0138CE3C05FB9DB0F18272FD99BB342F3848E9BE3 {cd6e4cda-6074-4e37-9989-459e057c6cb8}
Atheros Communications BluetoothVirtual btath_hid.inf 7.4.0000.0090 Atheros Communications 7.4.0000.0090 07/20/2011 x64 BluetoothVirtual True True 8DCB4F58984CF9A9FAE74BC0138CE3C05FB9DB0F18272FD99BB342F3848E9BE3 {1f19b162-4d38-4412-929b-2b318fa038c0}
Atheros Communications BluetoothVirtual btath_lwflt.inf 7.4.0000.0145 Atheros Communications 7.4.0000.0145 06/20/2012 x64 BluetoothVirtual True True 8DCB4F58984CF9A9FAE74BC0138CE3C05FB9DB0F18272FD99BB342F3848E9BE3 {dae036e9-b3b5-4bd8-a8ee-dc5914074ee4}
Atheros Communications HIDClass btath_rcp.inf 7.4.0000.0155 Atheros Communications 7.4.0000.0155 08/27/2012 x64 HIDClass True True 8DCB4F58984CF9A9FAE74BC0138CE3C05FB9DB0F18272FD99BB342F3848E9BE3 {d6c2ff46-b159-4c50-b249-a223795a7aea}
Atheros Communications Inc. Net netathrx.inf 1.0.0.0 Atheros Communications Inc. 1.0.0.0 08/28/2008 x64 Net False True 8DCB4F58984CF9A9FAE74BC0138CE3C05FB9DB0F18272FD99BB342F3848E9BE3 {c935fec3-5211-4af7-a651-102ede31495a}
Atheros Communications Inc. Net netathrx.inf 9.2.0.517 Atheros Communications Inc. 9.2.0.517 01/21/2013 x64 Net True True FCDFB95DB2A9CAEA829C6F0ADE157DFB5A5BEEF29610DE18BAE33B93EB30E9D2 {382aca12-85f7-4c64-b485-de88cffe8630}
Atheros Communications MEDIA btath_a2dp.inf 7.4.0000.0140 Atheros Communications 7.4.0000.0140 05/21/2012 x64 MEDIA True True 8DCB4F58984CF9A9FAE74BC0138CE3C05FB9DB0F18272FD99BB342F3848E9BE3 {6d096147-87be-4257-aae8-b767525ba789}
Atheros Communications MEDIA btath_vdp.inf 7.4.0000.0140 Atheros Communications 7.4.0000.0140 05/21/2012 x64 MEDIA True True 8DCB4F58984CF9A9FAE74BC0138CE3C05FB9DB0F18272FD99BB342F3848E9BE3 {f78bce26-e703-4202-a5d5-51bd3e532ff8}
Atheros Communications System btath_bus.inf 7.4.0000.0140 Atheros Communications 7.4.0000.0140 05/21/2012 x64 System True True 8DCB4F58984CF9A9FAE74BC0138CE3C05FB9DB0F18272FD99BB342F3848E9BE3 {4bf57f95-c84e-48ff-a27b-c320348a8454}
Atheros Communications USB btath_hcrp.inf 7.4.0000.0090 Atheros Communications 7.4.0000.0090 07/20/2011 x64 USB True True 8DCB4F58984CF9A9FAE74BC0138CE3C05FB9DB0F18272FD99BB342F3848E9BE3 {8341e535-2ed3-410e-8073-4a7064534673}
Atheros Corp HIDClass leath_hid.inf 7.4.0000.0120 Atheros Corp 7.4.0000.0120 01/16/2012 x64 HIDClass True True 8DCB4F58984CF9A9FAE74BC0138CE3C05FB9DB0F18272FD99BB342F3848E9BE3 {acf0db8f-cf96-4772-8386-8b74e02d0eb1}
Atheros Modem BthAthFax.inf 6.7.0605.0302 Atheros 6.7.0605.0302 06/05/2009 x64 Modem True True 8DCB4F58984CF9A9FAE74BC0138CE3C05FB9DB0F18272FD99BB342F3848E9BE3 {c361d683-2bab-4cdb-a041-b88850149c2f}
Atheros USB athdfu.inf 6.13.0322.0302 Atheros 6.13.0322.0302 03/22/2010 x64 USB True True 8DCB4F58984CF9A9FAE74BC0138CE3C05FB9DB0F18272FD99BB342F3848E9BE3 {910c089e-606e-454d-908b-682edcb60e25}
Broadcom BTW btwampfl_svc.inf 6.5.1.3200 Broadcom 6.5.1.3200 06/29/2012 BTW True True 743FFA8029774CDBEA3F9620AA62E20EFAA49CE8344FF1601982C6F06B79A307 {77f0d888-4dbc-4f7c-ae14-50da925d9d23}
Broadcom Corporation Bluetooth bcbtumsLD.inf 6.5.1.3300 Broadcom Corporation 6.5.1.3300 09/24/2012 x64 Bluetooth True True 743FFA8029774CDBEA3F9620AA62E20EFAA49CE8344FF1601982C6F06B79A307 {7ae32aed-483f-4266-9db5-9de5c3333b6c}
Broadcom Corporation Bluetooth bcbtums-win7x64-brcm.inf 6.5.1.3303 Broadcom Corporation 6.5.1.3303 10/22/2012 x64 Bluetooth True True 743FFA8029774CDBEA3F9620AA62E20EFAA49CE8344FF1601982C6F06B79A307 {a8bfc44a-464b-41a0-a3d5-0001cfd2a1bc}
Broadcom Net bcmwl6.inf 6.20.55.51 Broadcom 6.20.55.51 03/21/2012 x64 Net True True 743FFA8029774CDBEA3F9620AA62E20EFAA49CE8344FF1601982C6F06B79A307 {3936b854-c864-4a32-b479-193711387f91}
Cirrus Logic, Inc. MEDIA CL_Audio.inf 6.24.5.2 Cirrus Logic, Inc. 6.24.5.2 05/10/2012 x86,x64 MEDIA True True 7D4814A1D2BB77CD66ADD2D6CFFDAC712F5F227CEAEFDE879B03EA87A7865108 {2542d51a-2c14-4dea-8234-7d166ba6fc0b}
Intel Corporation Display igdlh64.inf 9.17.10.2849 Intel Corporation 9.17.10.2849 09/02/2012 x64 Display True True BA1346C765CF2E89BD8BFC20059466869BF488774737B654207FE21FEE5340FD {1fb1cb60-6916-41d5-b50f-8f87efb39672}
Intel Corporation hdc iaAHCIC.inf 12.8.0.1016 Intel Corporation 12.8.0.1016 08/01/2013 x64 hdc True True E130343D74CEC6000402D8847F754D4A48AC30B3935C473EF1623DCD34A36F85 {4694f731-8c4d-4276-b3ef-4c872e5304fb}
Intel Corporation SCSIAdapter iaStorAC.inf 12.8.0.1016 Intel Corporation 12.8.0.1016 08/01/2013 x64 SCSIAdapter True True E130343D74CEC6000402D8847F754D4A48AC30B3935C473EF1623DCD34A36F85 {95c89eed-3c66-4abf-a8f5-abefdc27b384}
Intel hdc cougahci.inf 9.2.0.1011 (3) Intel 9.2.0.1011 09/10/2010 x64,x86 hdc True True 603B15ADB4A3A22431F66F6534484E5C35B227684F07EBE9A981451557E76073 {cdf9f800-a670-481e-a1a4-b36cc1ca7116}
Intel hdc cougide.inf 9.2.0.1011 (3) Intel 9.2.0.1011 09/10/2010 x64,x86 hdc True True 603B15ADB4A3A22431F66F6534484E5C35B227684F07EBE9A981451557E76073 {553cef55-c19c-466b-bc2f-de984838f0af}
Intel hdc couide2.inf 9.2.0.1014 (3) Intel 9.2.0.1014 09/28/2010 x64,x86 hdc True True 603B15ADB4A3A22431F66F6534484E5C35B227684F07EBE9A981451557E76073 {d9b8fa53-a2e0-4577-b697-bb00f6e78b72}
Intel hdc DH89xxCC-ahci.inf 9.2.2.1020 (1) Intel 9.2.2.1020 03/10/2011 x64,x86 hdc True True 603B15ADB4A3A22431F66F6534484E5C35B227684F07EBE9A981451557E76073 {4f7ed2fd-ff94-4c05-9da6-7f897490ed0d}
Intel hdc DH89xxCC-id2.inf 9.2.2.1020 (1) Intel 9.2.2.1020 03/10/2011 x64,x86 hdc True True 603B15ADB4A3A22431F66F6534484E5C35B227684F07EBE9A981451557E76073 {3a22a86b-8d47-4b25-8e23-e601059d9b8b}
Intel hdc DH89xxCC-ide.inf 9.2.2.1020 (1) Intel 9.2.2.1020 03/10/2011 x64,x86 hdc True True 603B15ADB4A3A22431F66F6534484E5C35B227684F07EBE9A981451557E76073 {15d983b7-15a6-4f93-a7ca-99b0e5a4d3cb}
Intel hdc ibexahci.inf 7.0.0.1013 Intel 7.0.0.1013 06/08/2010 x64,x86 hdc True True 0E11D980F2DF91E76A62CE0C978A1FF64AD4556A75E9270E161C663676313268 {227afeb4-df4c-4581-bd3d-fd01345a12b9}
Intel hdc ibexahci.inf 7.0.0.1013 (1) Intel 7.0.0.1013 06/08/2010 x64,x86 hdc True True 3B11558DDBC5C26A9DD287529B1144C252C2242BBD2D0A5E62DB4C8FDCCC5EA2 {85380ed6-a2fa-4f95-8481-1489b122d07d}
Intel hdc ibexahci.inf 7.0.0.1013 (2) Intel 7.0.0.1013 06/08/2010 x64,x86 hdc True True 766F5D516574DDBD3F7F5967FEFFF9B381472DD27B28B57F56BA664AD0580981 {2fcc6c93-d015-463d-a743-5e3f404b5387}
Intel hdc ibexid2.inf 9.1.1.1027 Intel 9.1.1.1027 09/17/2009 x64,x86 hdc True True 3B11558DDBC5C26A9DD287529B1144C252C2242BBD2D0A5E62DB4C8FDCCC5EA2 {2dbffec0-b711-4ee4-81c7-091a82a6b992}
Intel hdc ibexid2.inf 9.1.1.1027 (1) Intel 9.1.1.1027 09/17/2009 x64,x86 hdc True True 766F5D516574DDBD3F7F5967FEFFF9B381472DD27B28B57F56BA664AD0580981 {89a37006-bafd-40f8-8b11-71f75dc0b904}
Intel hdc ibexide.inf 9.1.1.1013 Intel 9.1.1.1013 06/04/2009 x64,x86 hdc True True 3B11558DDBC5C26A9DD287529B1144C252C2242BBD2D0A5E62DB4C8FDCCC5EA2 {6a1ac5ea-99ba-41f6-8132-9776fc1bfbf7}
Intel hdc ibexide.inf 9.1.1.1013 (1) Intel 9.1.1.1013 06/04/2009 x64,x86 hdc True True 766F5D516574DDBD3F7F5967FEFFF9B381472DD27B28B57F56BA664AD0580981 {75a5bd73-8ad4-49e6-8cfe-67c2ca0beaa6}
Intel hdc PantAHCI.inf 9.3.0.1011 Intel 9.3.0.1011 08/26/2011 x64,x86 hdc True True 596F0166EB050D5C615581B3DF45CAECF7B0EF7AB3DE4753EF1EACD4FDA5AA8A {77294889-2759-4be3-9902-ee5edf6ea204}
Intel hdc PantId2.inf 9.3.0.1011 Intel 9.3.0.1011 08/26/2011 x64,x86 hdc True True 596F0166EB050D5C615581B3DF45CAECF7B0EF7AB3DE4753EF1EACD4FDA5AA8A {c352debc-e667-4031-a411-e94343ba602e}
Intel hdc PantIDE.inf 9.3.0.1008 Intel 9.3.0.1008 07/15/2011 x64,x86 hdc True True 596F0166EB050D5C615581B3DF45CAECF7B0EF7AB3DE4753EF1EACD4FDA5AA8A {5bc8fdd6-a233-4999-9b6a-fc7e90ae2e5b}
Intel hdc patahci.inf 9.2.3.1013 (1) Intel 9.2.3.1013 03/16/2011 x64,x86 hdc True True 603B15ADB4A3A22431F66F6534484E5C35B227684F07EBE9A981451557E76073 {8d7d170f-f4ac-4d7f-a953-654c712d44b6}
Intel hdc patid2.inf 9.2.3.1013 (1) Intel 9.2.3.1013 03/16/2011 x64,x86 hdc True True 603B15ADB4A3A22431F66F6534484E5C35B227684F07EBE9A981451557E76073 {66738a09-8c1e-45ba-ae00-6dac8a82c592}
Intel hdc patide.inf 9.2.3.1013 (1) Intel 9.2.3.1013 03/16/2011 x64,x86 hdc True True 603B15ADB4A3A22431F66F6534484E5C35B227684F07EBE9A981451557E76073 {a9d71212-d1ba-4d8c-a2ac-6ee49a1e008c}
Intel hdc Tcrkahci.inf 9.1.2.1010 (3) Intel 9.1.2.1010 09/10/2010 x64,x86 hdc True True 603B15ADB4A3A22431F66F6534484E5C35B227684F07EBE9A981451557E76073 {1cfa3f38-61b0-43ff-9096-7a4a56708a52}
Intel hdc wptahci.inf 9.2.2.1009 (1) Intel 9.2.2.1009 10/12/2010 x64,x86 hdc True True 603B15ADB4A3A22431F66F6534484E5C35B227684F07EBE9A981451557E76073 {c446f6d3-e92a-49ad-96a1-a85d231d164f}
Intel SDHost TcrkSD.inf 9.1.2.1011 (1) Intel 9.1.2.1011 11/12/2010 x86,x64 SDHost True True 603B15ADB4A3A22431F66F6534484E5C35B227684F07EBE9A981451557E76073 {67b81eb9-8355-4a33-b05c-d885bce0b047}
Intel SDHost whtptsd.inf 9.2.2.1009 (1) Intel 9.2.2.1009 10/12/2010 x86,x64 SDHost True True 603B15ADB4A3A22431F66F6534484E5C35B227684F07EBE9A981451557E76073 {0139e5dc-bf68-42c4-b4ee-9a5f809b808c}
Intel System cdvcore.inf 9.2.2.1031 (1) Intel 9.2.2.1031 07/12/2010 x86,x64 System True True 603B15ADB4A3A22431F66F6534484E5C35B227684F07EBE9A981451557E76073 {7a2d586e-49d7-4cba-a8ed-21a45bd4dd21}
Intel System cougcore.inf 9.2.0.1016 (3) Intel 9.2.0.1016 11/20/2010 x64,x86 System True True 603B15ADB4A3A22431F66F6534484E5C35B227684F07EBE9A981451557E76073 {afa952c1-443e-4efb-b2cf-b9e6f1d8a526}
Intel System cougsmb.inf 9.2.0.1011 (3) Intel 9.2.0.1011 09/10/2010 x64,x86 System True True 603B15ADB4A3A22431F66F6534484E5C35B227684F07EBE9A981451557E76073 {87b35a94-c4c2-4e56-84f5-cc123428c527}
Intel System DH89xxCC-cor.inf 9.2.2.1020 (1) Intel 9.2.2.1020 03/10/2011 x86,x64 System True True 603B15ADB4A3A22431F66F6534484E5C35B227684F07EBE9A981451557E76073 {f411fff6-2499-415b-9f81-8a3d01557f2c}
Intel System DH89xxCC-smb.inf 9.2.2.1020 (1) Intel 9.2.2.1020 03/10/2011 x64,x86 System True True 603B15ADB4A3A22431F66F6534484E5C35B227684F07EBE9A981451557E76073 {a64e1a2f-1d59-444e-8b6e-ed5fe515154a}
Intel System ibexcore.inf 9.1.1.1022 Intel 9.1.1.1022 10/28/2009 x64,x86 System True True 3B11558DDBC5C26A9DD287529B1144C252C2242BBD2D0A5E62DB4C8FDCCC5EA2 {fc35c647-ed80-4e12-953f-b2fdee3e64e3}
Intel System ibexsmb.inf 1.0.0.0002 Intel 1.0.0.0002 06/08/2010 x64,x86 System True True 0E11D980F2DF91E76A62CE0C978A1FF64AD4556A75E9270E161C663676313268 {1938eae1-c416-4951-b88d-797475628f70}
Intel System ibexsmb.inf 1.0.0.0002 (1) Intel 1.0.0.0002 06/08/2010 x64,x86 System True True 3B11558DDBC5C26A9DD287529B1144C252C2242BBD2D0A5E62DB4C8FDCCC5EA2 {c3c6d3fb-83b4-418a-a969-be354d2b9f24}
Intel System ibexsmb.inf 1.0.0.0002 (2) Intel 1.0.0.0002 06/08/2010 x64,x86 System True True 766F5D516574DDBD3F7F5967FEFFF9B381472DD27B28B57F56BA664AD0580981 {f97e9546-cf1a-46b0-b08a-e6f7a2152593}
Intel System IntelCP2.inf 9.1.1.1022 Intel 9.1.1.1022 10/28/2009 x64,x86 System True True 3B11558DDBC5C26A9DD287529B1144C252C2242BBD2D0A5E62DB4C8FDCCC5EA2 {5072079d-d910-4446-b601-f210751a4d83}
Intel System IvyBridg.inf 9.3.0.1011 Intel 9.3.0.1011 08/26/2011 x64,x86 System True True 596F0166EB050D5C615581B3DF45CAECF7B0EF7AB3DE4753EF1EACD4FDA5AA8A {2c35ae6b-b803-4349-9072-abbe3f6590b3}
Intel System JakeTown.inf 9.2.3.1018 (1) Intel 9.2.3.1018 07/19/2011 x64,x86 System True True 603B15ADB4A3A22431F66F6534484E5C35B227684F07EBE9A981451557E76073 {39e6319a-ee88-49a1-b92e-5551173f0f99}
Intel System JasperFo.inf 9.1.2.1004 Intel 9.1.2.1004 11/04/2009 x64,x86 System True True 3B11558DDBC5C26A9DD287529B1144C252C2242BBD2D0A5E62DB4C8FDCCC5EA2 {5f792a5f-3c69-47fe-8040-e73414ecd495}
Intel System NehalMEX.inf 9.1.2.1014 Intel 9.1.2.1014 01/11/2011 x64,x86 System True True 3B11558DDBC5C26A9DD287529B1144C252C2242BBD2D0A5E62DB4C8FDCCC5EA2 {ff98ecea-5b90-4a72-9a9c-dfb5294252ad}
Intel System PantCore.inf 9.3.0.1020 Intel 9.3.0.1020 01/11/2012 x64,x86 System True True 596F0166EB050D5C615581B3DF45CAECF7B0EF7AB3DE4753EF1EACD4FDA5AA8A {507fdf23-f737-4638-bcd8-38c0e2f286a5}
Intel System PantSMB.inf 9.3.0.1011 Intel 9.3.0.1011 08/26/2011 x64,x86 System True True 596F0166EB050D5C615581B3DF45CAECF7B0EF7AB3DE4753EF1EACD4FDA5AA8A {1e4e7ae5-53ad-44f5-b82a-e60ac2cabad2}
Intel System PantUSB3.inf 9.3.0.1018 Intel 9.3.0.1018 10/14/2011 x86,x64 System True True 596F0166EB050D5C615581B3DF45CAECF7B0EF7AB3DE4753EF1EACD4FDA5AA8A {bfc4a50e-3e37-47ce-b1db-6d21896d0f0f}
Intel System patcore.inf 9.2.3.1016 (1) Intel 9.2.3.1016 06/08/2011 x64,x86 System True True 603B15ADB4A3A22431F66F6534484E5C35B227684F07EBE9A981451557E76073 {fc4c5d1c-e2d5-45c5-a7bd-9c1eb1401348}
Intel System patsmb.inf 9.2.3.1013 (1) Intel 9.2.3.1013 03/16/2011 x64,x86 System True True 603B15ADB4A3A22431F66F6534484E5C35B227684F07EBE9A981451557E76073 {5fcd1eb0-98b6-40aa-9eb2-6164c130fe1d}
Intel System SNB2009.inf 9.2.0.1026 (1) Intel 9.2.0.1026 03/10/2011 x64,x86 System False True 603B15ADB4A3A22431F66F6534484E5C35B227684F07EBE9A981451557E76073 {810f1be7-6c17-4226-93e0-9b6a4f758b3d}
Intel System Tcreek.inf 9.1.2.1010 (3) Intel 9.1.2.1010 09/10/2010 x86,x64 System True True 603B15ADB4A3A22431F66F6534484E5C35B227684F07EBE9A981451557E76073 {9b77e463-32fe-4b5e-bfed-e8e51ef04754}
Intel System whtpI2C.inf 9.2.2.1015 (1) Intel 9.2.2.1015 12/21/2010 x86,x64 System True True 603B15ADB4A3A22431F66F6534484E5C35B227684F07EBE9A981451557E76073 {18e22a39-fbd6-48b3-94be-838567e76128}
Intel System whtpI2C2.inf 9.2.2.1023 (1) Intel 9.2.2.1023 03/27/2011 x86,x64 System True True 603B15ADB4A3A22431F66F6534484E5C35B227684F07EBE9A981451557E76073 {cf4d6e58-631f-432a-9c90-c47a95ab092a}
Intel System whtpoint.inf 9.2.2.1016 (1) Intel 9.2.2.1016 11/30/2010 x86,x64 System True True 603B15ADB4A3A22431F66F6534484E5C35B227684F07EBE9A981451557E76073 {24530ec5-ba86-4b8d-88e1-bf388b61a35c}
Intel USB cougusb.inf 9.2.0.1031 Intel 9.2.0.1031 07/31/2010 x86,x64 USB True True 603B15ADB4A3A22431F66F6534484E5C35B227684F07EBE9A981451557E76073 {c95dab84-82f1-4239-9798-81d880d57e92}
Intel USB DH89xxCC-usb.inf 9.2.2.1020 (1) Intel 9.2.2.1020 03/10/2011 x86,x64 USB True True 603B15ADB4A3A22431F66F6534484E5C35B227684F07EBE9A981451557E76073 {ff95bc09-b04e-4fe4-8853-736e08ff0c86}
Intel USB ibexusb.inf 9.1.1.1020 Intel 9.1.1.1020 08/20/2009 x86,x64 USB True True 3B11558DDBC5C26A9DD287529B1144C252C2242BBD2D0A5E62DB4C8FDCCC5EA2 {9d51b591-863b-476c-a06b-b129f72bbae1}
Intel USB PantUSB.inf 9.3.0.1011 Intel 9.3.0.1011 08/26/2011 x86,x64 USB True True 596F0166EB050D5C615581B3DF45CAECF7B0EF7AB3DE4753EF1EACD4FDA5AA8A {47b56fcf-81b8-4c2a-87ea-20893c4bd90f}
Intel USB patusb.inf 9.2.3.1013 (1) Intel 9.2.3.1013 03/16/2011 x86,x64 USB True True 603B15ADB4A3A22431F66F6534484E5C35B227684F07EBE9A981451557E76073 {6e4f43ad-e219-49af-bbfc-c43bc393dc52}
Intel USB tcrkusb.inf 9.1.2.1012 (3) Intel 9.1.2.1012 10/08/2010 x86,x64 USB True True 603B15ADB4A3A22431F66F6534484E5C35B227684F07EBE9A981451557E76073 {92f16e53-d7c5-4270-811a-79607c671cab}
Intel USB wptusb.inf 9.2.2.1022 (1) Intel 9.2.2.1022 03/27/2011 x86,x64 USB True True 603B15ADB4A3A22431F66F6534484E5C35B227684F07EBE9A981451557E76073 {1dc58f7f-9ec5-4265-992b-30f46c3c121a}
Intel(R) Corporation MEDIA IntcDAud.inf 6.14.00.3097 Intel(R) Corporation 6.14.00.3097 06/19/2012 x64 MEDIA True True AB4DAEFFEAEDDCBF5E3CAA66CFA5025211AC22725F14FFFFFB2D04DB6D5495E6 {230a4108-8623-4a4a-b5f6-c2fc5f858193}
Realtek Net rt64win7.inf 7.053.0216.2012 Realtek 7.053.0216.2012 02/16/2012 x64 Net True True D94773862F10CCB16E9E18779645F7C2C6C165266BFF0865A62004562BA6A198 {47a989a3-1dc3-4131-8726-6aa446e1006b}
Realtek USB RtsUStorD3Off.inf 6.1.7601.30132 Realtek 6.1.7601.30132 01/09/2012 x64 USB True True 5A02B314C014EBE7B53D7484F248D3A0FDF48BB7F5E933E37ECC3A79FE13A9A4 {c57ad972-0c3c-4651-bf55-d5807d60bc61}